Have you had a baby, but your body hasn't bounced back as you hoped? If you despair whenever you look in the mirror, you're not alone.
Your body isn't supposed to look the same after you give birth. Even after losing the baby weight, it's normal to have loose skin and a sagging belly and breasts.
But these changes can affect your confidence, especially in the warm summer months when you might want to wear less but feel self-conscious about your body. Wouldn't you love to regain your confidence?
It's as easy as having a Mommy Makeover. A Mommy Makeover is a customized cosmetic procedure that targets the areas of your body affected by childbirth.
Once you have a Mommy Makeover, you'll look and feel more like yourself. Keep reading to learn how to have your best summer yet in Clearwater after a Mommy Makeover at Reflections at St. Luke's!
What is a Mommy Makeover?
A Mommy Makeover is a series of cosmetic procedures you have performed simultaneously. Which cosmetic procedures make up your Mommy Makeover is individual and unique to each patient.
Dr. Nicolas Villanustre determines this based on you and the areas of your body you want to target. Most Mommy Makeovers include an abdominoplasty, commonly called a tummy tuck.
An abdominoplasty smooths out the appearance of the stomach, removing unwanted sagging around the abdomen and helping the tummy look flatter. Many patients also pair their abdominoplasty with liposuction and breast augmentation as part of their Mommy Makeover.
Having multiple areas treated at the same time saves time. However, before you can undergo any cosmetic procedure, you must have a consultation with Dr. Villanustre to determine if you're a qualified candidate.
Candidates must be in good health and have realistic expectations about what a Mommy Makeover can achieve. The only way to ensure you are suited for these procedures is to schedule a consultation at Reflections at St. Luke's in Clearwater, FL.
Once you have a Mommy Makeover, prepare for your best summer ever in Clearwater. You'll be able to do many things this summer to have a great time and further improve your confidence!
Lay Out at St. Pete Beach in a New Bikini
Wearing a bikini can be difficult when you're self-conscious about your appearance. How you look in a bikini isn't nearly as important as how you feel.
But after a Mommy Makeover, you'll feel much more comfortable in your skin and, even better, in your favorite bikini. Show off a little by visiting St. Pete Beach with the kids and feel confident about how you look with a toned belly. Dive into the sparkling waters and know that you look as good as you feel, inside and out.
Rejuvenate at Hibiscus Spa
Check out Hibiscus Spa, one of the best spas in Clearwater. Treat yourself to a massage, facial, or a mani and pedi.
Or get yourself the full package for a day of pampering! Don't worry about your body's appearance; relax and enjoy. You can experience a truly refreshing spa day after your Mommy Makeover.
Now that your body has never looked better, you deserve to treat yourself to relaxation to the nth degree. Let all your worries and concerns that you once held about your belly looking flabby, your breasts looking less pert than they used to be, or that extra fat you were hanging onto from pregnancy go.
With your post-Mommy Makeover body, you can take comfort in knowing you've achieved exactly what you want.
Have a Girl's Night Out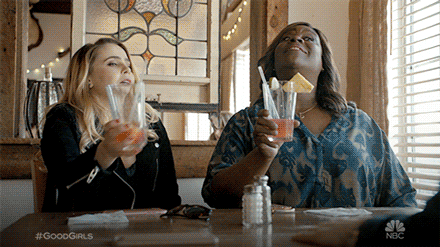 Get a sitter, or leave the kids with your partner for a night out with your friends! When you're worried about your appearance, going out and having a good time can be challenging.
But after your Mommy Makeover, you'll be able to get dressed up and feel confident in how you look. Go out on the town with the girls for dinner, dancing, or a show. You can focus on having fun without worrying about your appearance!
Take a Sunset Cruise
Take a boat tour for a fun group experience. You can bring the kids or charter a sailboat for a more intimate experience with your partner. Either way, you can take in a beautiful sunset on the water while enjoying the fresh air.
You'll be able to get out and do more after your Mommy Makeover. Confidence will make every outing a better experience!
Sign Up for a Yoga Class
Even after you get a Mommy Makeover and tummy tuck, maintaining your weight is necessary. It's also important to stay active and healthy.
But staying active becomes much easier when you feel more comfortable with your body and its appearance. Take group classes without worrying about how you look or not fitting in with the other yummy mummies.
After all, thanks to your Mommy Makeover, you, too, are a yummy mummy, and you may be the yummiest of everyone attending. Take advantage of your increased self-confidence by going out and taking that yoga class you've been meaning to try. Getting fit and staying fit is a lot easier after a Mommy Makeover!
Find a Group Cooking Class
Have you ever wanted to improve your cooking or baking skills? There are a few places around Clearwater you can check out to take a group cooking class.
Sign up with friends, your partner, or just by yourself. You can learn a few new skills and feel more confident experimenting in the kitchen.
After your Mommy Makeover, you won't just feel better about your appearance, but you'll also feel less guilty about enjoying some indulgent food occasionally!
Are you ready to take your first step towards your new, best you? Find out if a Mommy Makeover is right for you by requesting an appointment at Reflections at St. Luke's in Clearwater, FL, today!
---